Come by one of our convenient locations so we can serve you and your family with the highest quality care possible! We can't wait to meet you soon!
Monday – Thursday (And Select Fridays)
8:00am – 12:00pm & 1:30pm – 5:00pm
David McInnis Orthodontics is your reliable, friendly, and professional orthodontic office in Easley, SC, to improve your smile and confidence. With the latest technology available, such as the iTero Element Intraoral Scanner, self-ligating braces, and more, we provide stress-free treatments customized to meet each patient's needs.
You can have the best all-around experience while achieving results that can last a lifetime. Whether you want Invisalign or traditional braces, you can count on our board-certified orthodontists, Dr. David McInnis and Dr. Madison Lanford, for better oral health and greater self-confidence!
From the moment of your initial consultation until after the treatment process is finished, our primary focus as orthodontic experts is to give patients satisfying results and an enjoyable experience every step of the way. Visit our office for quality orthodontic services in Easley, SC, and get ready to smile wider.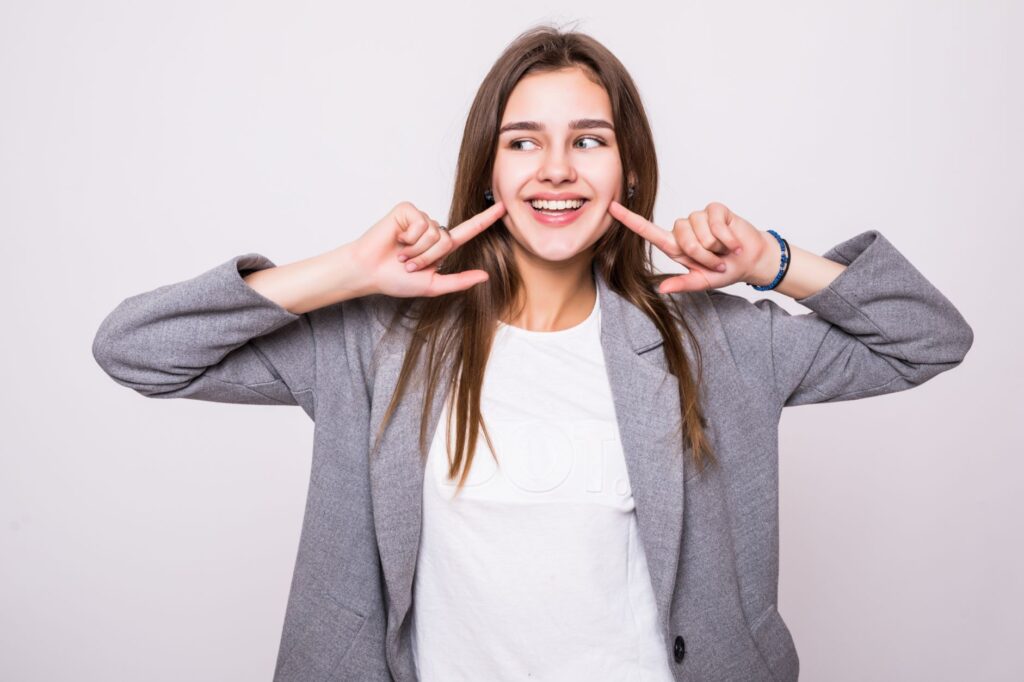 Top Rated Easley Orthodontics Office
What Sets Us Apart?
We are dedicated to providing our patients with the highest quality orthodontic care available. Our board-certified orthodontists, Dr. McInnis and Dr. Lanford, are highly trained and experienced in various treatments, including braces, Invisalign, and TMD treatments. We understand that your time is valuable and we strive to provide efficient service while ensuring that all treatment plans are tailored to meet your unique needs. 
Dr. McInnis also makes himself available to patients after-hours by phone for emergencies. If you have questions or concerns outside of regular business hours, Dr. McInnis is available 24/7 by phone – he provides his personal number on our after-hours number! We also offer free consultations so that you can discuss your treatment options with Dr. McInnis or Dr. Lanford before committing to any treatments. 
Finally, in addition to providing quality care for our patients, we also want to ensure everyone has a fun experience at our office. We host various events such as dippin' dots days, a candy wall (where kids can pick out some treats), give-away contests, and themed days–because who doesn't love dressing up every now and again! These events create an inviting atmosphere for our patients and help make their visits enjoyable and memorable! 
Orthodontic Services We Offer
Braces 
Braces are one of the most popular orthodontic treatments available today; they can correct misaligned teeth, bite problems, and other dental issues. At David McInnis Orthodontics, we offer a variety of braces options, including traditional metal braces, ceramic braces, and self-ligating braces.
Invisalign
Invisalign is an advanced orthodontic treatment that uses clear aligners to move teeth into proper alignment without using traditional metal brackets or wires. This option is ideal for those who want a more subtle treatment option. We offer Invisalign to all our patients, from children to adults, looking for this treatment. 
Early Intervention Treatments
Early intervention treatments can be used on children to correct jaw growth, fix crowding issues before they become serious, and address other problems associated with malocclusion (a bad bite).
Our office offers several other treatment options, such as palatal expanders, TMD treatment, emergency care, and orthodontic retention services. If you're looking for an experienced and compassionate orthodontist in Easley, SC, contact David McInnis Orthodontics today to schedule your free consultation!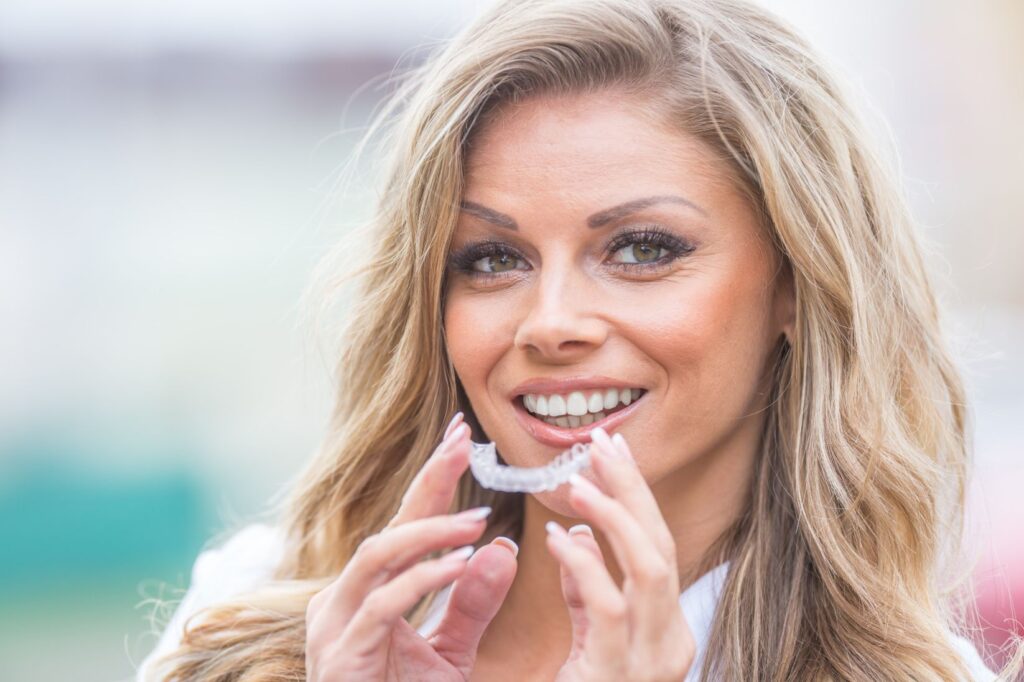 Invisalign Provider In Easley, SC
Invisalign is a breakthrough solution to obtain your ideal smile without the discomfort associated with traditional metal braces. With comfortable custom-fit clear aligners, Invisalign gently moves your teeth into proper alignment over time. Compared to traditional braces, this allows for modest but effective repositioning of your teeth over time, dramatically lowering treatment times.
Furthermore, because Invisalign is removable, you won't have to compensate for dietary restrictions or the inability to brush and floss as you usually would, making it one of the most convenient orthodontic treatments available today. David McInnis Orthodontics is the perfect choice if you're considering an Invisalign provider in Easley, SC. Contact us today to schedule your free consultation!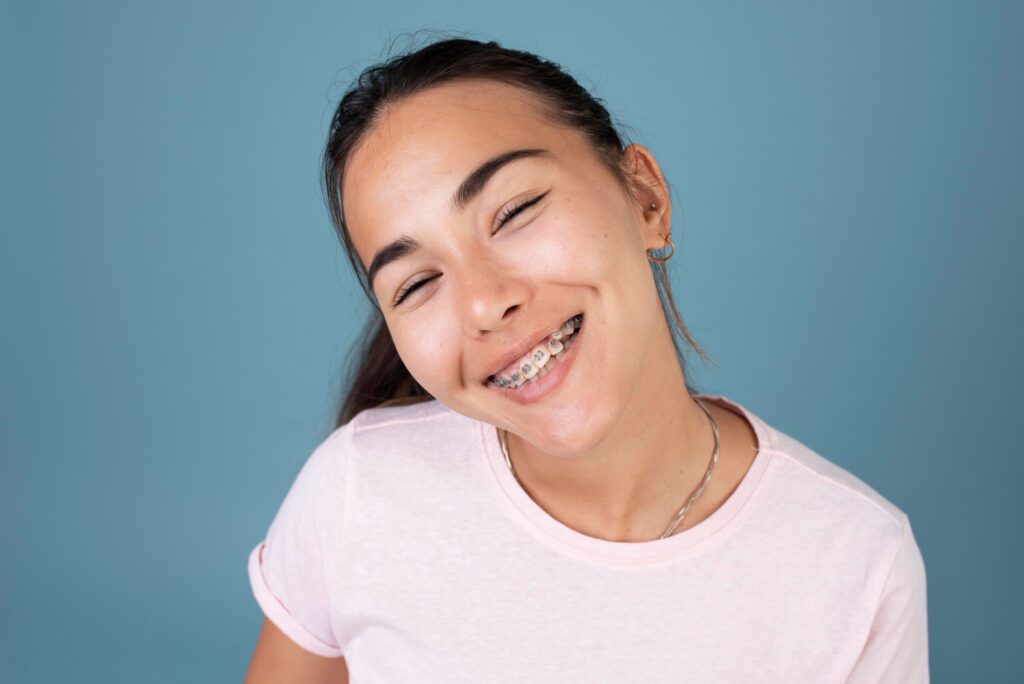 Braces In Easley, SC
Braces can drastically improve the appearance and function of your teeth, and David McInnis Orthodontics provides top-notch orthodontic services that make getting braces in Easley, SC, easier than ever. Braces have many benefits, including straightening misaligned teeth and correcting bite problems.
Visiting an orthodontist to get fitted for braces is recommended for practically anyone seeking to correct their smile. David McInnis Orthodontics has trained professionals that specialize in fitting individuals with braces specific to each individual's unique needs, ensuring our patients achieve the perfect result.
Types Of Braces We Provide
Braces can be both confidence-boosting and nerve-wracking, but at our office, our team of experts is here to ensure you get the best braces in Easley, SC, for your needs. We provide traditional metal braces, ceramic braces, and self-ligating braces. Ceramic Braces are made from clear or tooth-colored materials, making them much less noticeable.
They still require regular checkups every 4-6 weeks, but they offer a more discreet look while achieving great results. Self-ligating Braces are also available and reduce the frequency of visits to our office since no bands or elastics need adjustments as frequently. Braces shouldn't interfere with your lifestyle, so let us help you find what works best. Call and schedule your free consultation today!
Visit Our Easley Office Today Or Request A Free Consultation
Brace yourself for a new smile! At David McInnis Orthodontics, you can trust our highly qualified orthodontic team to guide you through every step of getting braces, Invisalign, and many other treatments. We understand how important it is to have a beautiful and healthy smile that makes you feel great about yourself and your confidence.
That's why we encourage everyone to take advantage of our free consultation services today so that we can begin working on your smile together. No matter your needs, we will tailor our orthodontic services in Easley, SC, to create the stunning look you deserve!