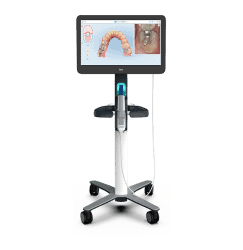 iTero Element Intraoral Scanner
We'll Make A Great First Impression
The iTero Element Scanner is a state-of-the-art digital scanning system that eliminates the need for unpleasant traditional alginate impressions—no more messy putty in your mouth! With our iTero Element Scanner, we can digitally capture a detailed, 3D model of your teeth and gums. Not only is an iTero Element digital scan far more comfortable than the old putty-based impressions, but it's faster and provides images that are more precise.
Say "goodbye" to the goop-filled impression trays!
Fast, accurate scan for superior diagnostics
Ideal for all types of braces, including Invisalign® clear aligners and retainers
See a simulation of your potential post-treatment smile with the Invisalign Outcome Simulator (IOSim)
During the scanning process, your orthodontist will use the iTero Element Scanner's wand to capture images of your teeth and gum tissue. You can breathe or swallow as you normally would. You can even pause during the process if you need to sneeze or just want to ask a question.
The iTero Element Scanner will give us a 3D model of your mouth that we can use with all orthodontic services, including the Invisalign Outcome Simulator, to show you what your new smile might look like.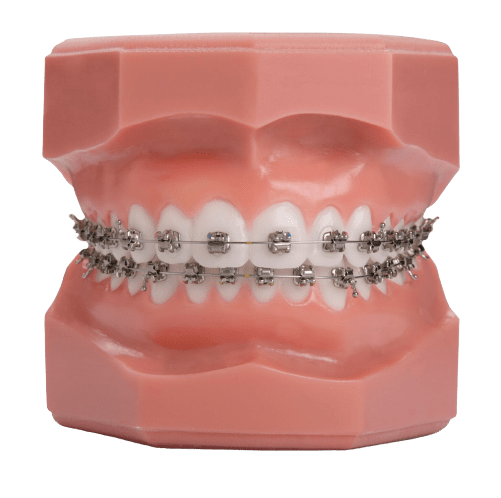 Self-Ligating Brackets
Part of our commitment to our patients is to always provide a high standard of care that goes above and beyond expectations. In alignment with this, our state-of-the-art orthodontic equipment and treatment plans are some of the latest in the industry. Unlike the traditional metal brackets most tend to think of, our brackets use self-ligation technology that eliminates the need for elastic bands. Using specially designed clips, self-ligating braces can realign your teeth faster, mitigate the pressure placed on your jaw and teeth, and allow you to clean your teeth much more simply. Their brackets and wires are also much thinner and less visible than traditional braces. Self-ligating braces also require fewer and shorter adjustment appointments, saving you time in your busy schedule.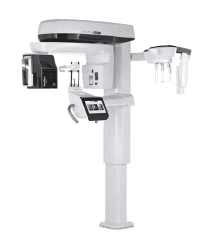 Digital X-Rays
At David McInnis Orthodontics, we use a digital x-ray machine, which means it is basically taking a photograph of the teeth and jaws. Digital x-rays use far less radiation than traditional x-ray machines. To ensure treatment is progressing as it should, we will routinely take digital x-rays to monitor your progress and allow our orthodontists to make more accurate decisions. Your orthodontist will always review these records with you and answer any questions you may have.