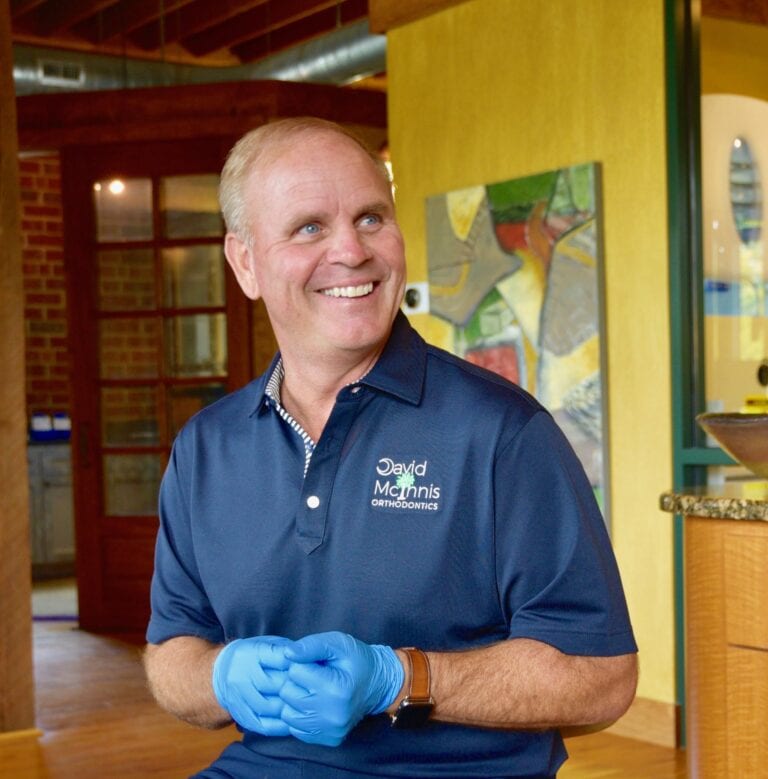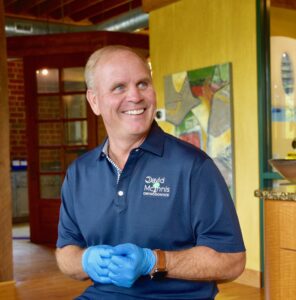 Dr. McInnis
Dr. David McInnis is a Board Certified Orthodontist who has been serving the Upstate by creating life-changing smiles for over 28 years. Dr. McInnis is passionate about the care he provides his patients. He creates a fun, caring atmosphere with his enthusiasm and great sense of humor. His youthful and energetic personality allows him to be a kid at heart with patients of all ages. When asked to describe him, one team member responded, "He not only takes special care of his patients but is a giving and caring employer as well."
Dr. McInnis sets the standard of orthodontic services for our community. His dedication to exceptional care is prioritized throughout our office – we offer the latest technology, skilled techniques, and knowledge of the newest science in orthodontic treatment. Dr. McInnis' thorough knowledge and articulate explanations are invaluable in helping to understand your orthodontic needs. He leads a great team of people to deliver that care.
Dr. McInnis is a graduate of the Medical University of South Carolina College of Dental Medicine. He has also completed a post-graduate program in orthodontics and dentofacial orthopedics at the Medical College of Virginia.
Dr. McInnis is certified by the Academy of General Dentistry to provide continuing education to the dental community. He keeps up-to-date with continued training and implements the latest technology that is effective and safe for his patients.
He is a member of the American Dental Association, the South Carolina Dental Association, the American Association of Orthodontists, and the South Carolina Association of Orthodontists. Dr. McInnis is a Board Certified Orthodontist, a designation held by only 30% of orthodontists.
Dr. McInnis is very involved in his community. He has donated a second trained drug-tracking dog to the local police department and purchased bulletproof vests for the sheriff's department officers who are responsible for transporting prisoners.
When Dr. McInnis is not involved with his practice, you may run into him on the links or on the lake with friends and family. Dr. McInnis is blessed to have twin boys that keep him and his wife Heather on their toes! Being a father helps Dr. McInnis be truly appreciative of a parent's perspective as well as comforting to a child as they progress through treatment.